According to detailed dental information, children should begin visiting the dentist as soon as the first tooth erupts. Children between the ages of 3 and 7 are usually scared to go to the dentist's office because they believe doctors and dentists are scary, and This is a harmful thought, as you can easily imagine. No regular dental visits result in many dental problems because people do not want to visit a dental clinic. A fear of dental issues becomes even more concerning when it persists after they have been addressed. 
To make your child's dental visit as enjoyable and smooth as possible, we will provide you with a few tips.
Establish Regular Dental Visits at a Young Age
You should start taking your children to the dentist at a very early age, like when they are six months old or one year old. An enjoyable dental experience will make them look forward to going to the office regularly. These visits will make your kids think positively about dentists and dental offices and also ensure that they receive regular dental checkups to ensure their teeth are in good condition. They will also enjoy visiting a dentist because it will be educational and fun.
You Can Read Children's Books about Dental Visits to Your Children
Kids can overcome their fear of dentists if they are taught about them. It would be helpful if you read them books on dentists. In stores, you can find many fun books about dentists for children. Collect them and read them to your children. You can help kids learn about the world around them by reading to them as a fun activity. As a result of this simple work, your kids will gain a better understanding of how dental checkups work, as well as a better understanding of how dental checkups work in general.
They Will Look up to You as Their Idol
It is natural for kids to follow adults, especially their parents. Make sure you are a good role model for your children in every aspect, including dental visits. Having a conversation with the kids requires a lot of care. Be sure to avoid passing along your fears to your children through your words or actions. Also, never discuss drastic dental treatments with detailed dental information.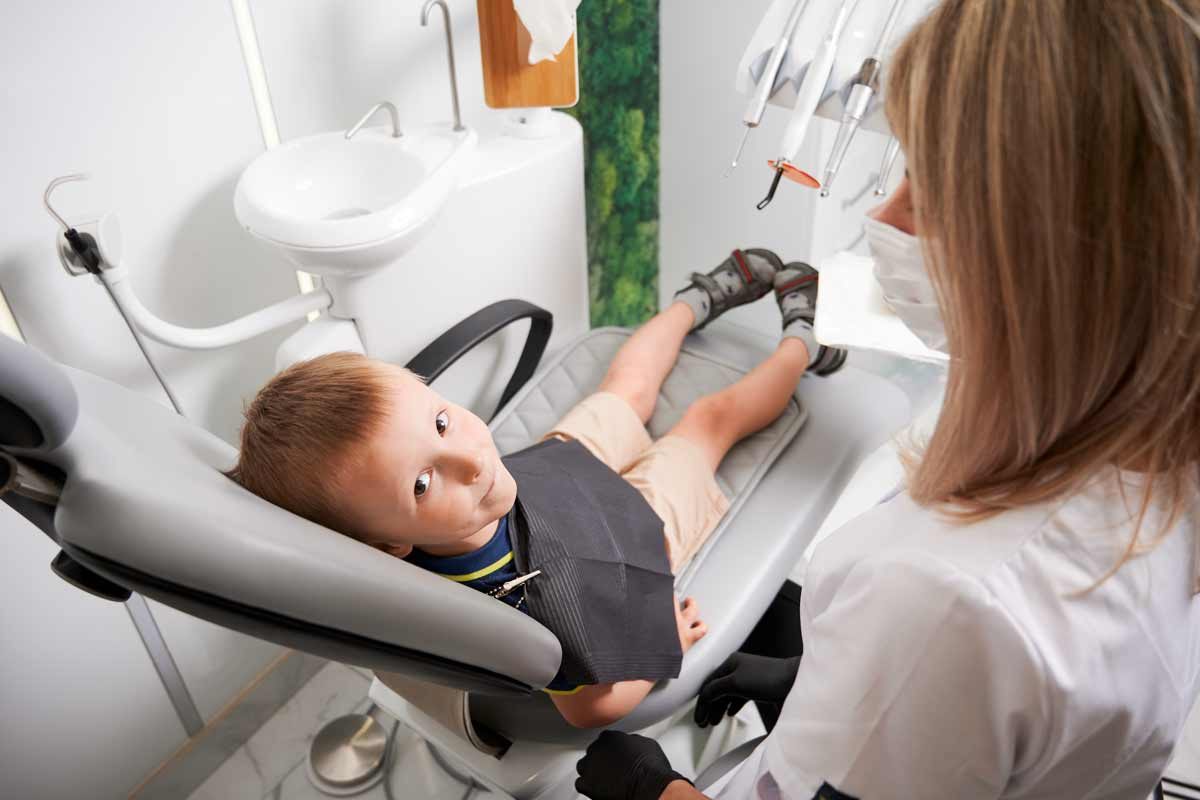 'Dentist's Office' Could Be Played
Playing imaginative games is a favourite activity for kids. Have them play 'Dentist's Office' with you sometime. As a result, they will become more curious about dentists and dentistry and more knowledgeable about dental procedures. If they see dental visits as fun and informative, they will look forward to them.
You can follow these tips to prevent your kids from being afraid of dental visits. These tips should be beneficial to you.
We can also help you there at SkyRise Dental in Thornhill, ON. Pediatric dentistry is also available at our practice. We have very kid-friendly dentists and other staff, and we make a good experience for kids in our clinic. Our goal is to make them feel like they have a fun tour. You are welcome to bring your children to SkyRise Dental. We promise to make your kids feel welcome with a friendly gesture and the best dental care.